A first-class freshwater marina, visitors and residents alike will appreciate the premier customer service and amenities Wacca Wache Marina has to offer. A popular destination for nearly 70 years, boating enthusiasts and waterway travelers have enjoyed Wacca Wache Marina's idyllic harbor as a recreational stopover or launching spot.
Wacca Wache Marina is conveniently located at ICW Marker #383 on the Waccamaw River in Murrells Inlet, South Carolina. Amidst lofty oak, cypress, and palmetto trees, our full-service marina offers a relaxing spot for boaters to relax, fish, and dine in a beautiful waterfront setting.
We offer online pontoon boat rentals and jet ski rentals that provide the perfect activity for friends and family. The marina also provides affordable rates on wet slips and dry rack boat storage, boat trailer storage, fuel services, clean restrooms, showers, and a collection of amenities to enhance your experience.
If you're hungry, come enjoy the amazing view from our marina restaurant Walter's on the Waterway, located at dock level. Wacca Wache Marina is also home to Plantation River Tours, a premier boat touring company offering sightseeing and airboat rides, and a Grand Strand location for the Freedom Boat Club.
Wacca Wache Marina's Premier Amenities
Boat fuel, a clean shower, or free Wi-Fi, we have you covered!
Boat Fuel 
Need to re-fuel your boat? We offer 93 Octane Diesel and 93 Octane Marine Gasoline.
Pump Out
Our Central Vac Pump Out System is available for boaters, inquire at the desk for more information and fee schedule.
Power
Shore power available:
120V-30 Amp | 240V-50 Amp | 240V-100 Amp
WiFi
Check your email and upload photos using our free Wi-Fi. Inquire about the password at the marina store.
Showers
Clean heads and showers, renovated with tiled floors are available for use.
Store
The marina store, located outside on the fixed dock, stocks basic boat supplies, along with ice, snacks, beer, soft drinks, t-shirts and koozies!
Channel 10 & 16
Wacca Wache Marina communicates on Channel 10 and monitors Channel 16.
The name Wacca Wache derives from the language of the Waccamaw Indians and means 'happy, happy'. It's a shortened combination of the phrases Waccamaw, meaning 'happy waters', and Wachesaw which means 'happy hunting'.
Wacca Wache Marina has pleased boaters, fishermen and hunters for nearly 70 years. The marina originated in 1954, built from remnants of local houses and cottages that floated down the waterway after Hurricane Hazel moved through the Grand Strand. Today, the marina continues to be a popular spot for waterway travelers to launch their craft or enjoy as a recreational stopover.
Boating in Murrells Inlet
Located in Murrells Inlet, South Carolina on the Intracoastal Waterway at marker #383, Wacca Wache Marina is a convenient spot for exploring the beauty of the Murrells Inlet and Grand Strand area. Close to Brookgreen Gardens, Huntington Beach State Park, and the MarshWalk, Wacca Wache Marina is a prime location for travelers near and far.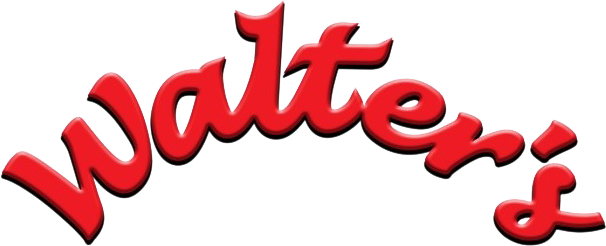 Kick back and relax at Walter's on the Waterway located dock level at Wacca Wache Marina. Enjoy the outdoor deck, the enclosed rail or inside seating. Beautiful views and sunsets included.
This waterfront restaurant offers a relaxing and family friendly environment for enjoying lunch, dinner, or a few cocktails. Their menu features a delectable range of fare including appetizers, salads, soups, burgers, seafood and more.
The Wacca Wache Marina is home to Plantation River Tours, a premier boat touring company.
Enjoy the sights and surroundings of the beautiful Waccamaw, Black and Great Pee Dee Rivers aboard the Waccamaw Lady Sightseeing Tour or the Waccamaw Cooter/Gator Bait Airboat Tour, which depart from the marina.